Fun facts of the week: cauliflower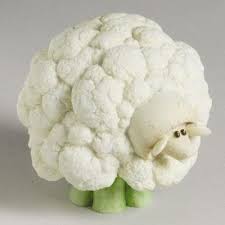 cauliflower can grow from 8-30 inches both in height and width
cauliflower is available in all different colors: purple, green, white, and yellow, orange and brown.
cauliflower belongs to the group of cruciferous vegetables. They are named that way because they have flowers that consist of four petals
excellent source of fiber, vitamin C, K and vitamins of B group and minerals such as manganese, potassium and magnesium.
often used to substitute for rice
China is the greatest manufacturer of cauliflower in the world
Cauliflower came from Syria by Spanish Arab in the 12th century.