As a family who really cares about what we eat, we are always looking for better options. We believe happy animals means better meat quality. It will taste better, better for your healthy, the farmers, and the environment. When we came across Butcher Box, we just had to give it a try and share our thoughts with you. Note that this is not a paid review, and I am sharing my experience with you.
The meat industry nowadays faces a lot of complications. Antibiotics, hormones, environmental issues, ethical raising conditions of the animals, and workers' working conditions are all problems of the meat-production industry. All, are a concern for our families as well. If you have these concerns too then Butcher Box could be the solution for you.
What is Butcher Box?
Butcher Box is a subscription service that delivers better quality meat to your door at a competitive price. They are a meat distributor and not a farmer or butcher themselves. But they work with a group of family farms to bring grass-fed and grass-finished beef, free-range chicken, and heritage pork, among other antibiotic and hormone-free products directly to your door. Butcher Box was founded by Mike Salguero, who was inspired by the delectable taste of beef from a 100% grass-fed cow to make a company that works to make grass-fed food more accessible to everyone. The company started in Cambridge, Massachusetts, but has grown to serve people around the country.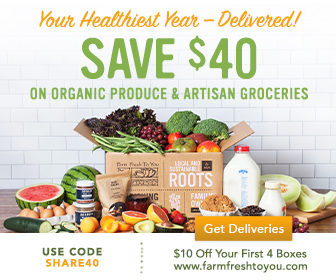 How does Butcher Box work?
Signing up on Butcher Box website is simple and easy. Once you are signed up, it will allow you to choose "box" options: chicken, beef, pork, or a mixture. You also can select the size of the box: classic or the big box. For each order, you will also have the option to purchase add-ons, monthly specials, and seasonal choices offer options such as salmon, lamb, bison, or Thanksgiving turkey for further food diversity.
For a family of two, I signed up for the classic option.
The current Box choices (August 2020):
Beef & Chicken
Beef & Pork
Custom
The custom option allows you to choose exactly what meats and cuts you would like to receive while the other options will present a curated selection of cuts in the meats dictated by your box type. If you are someone who is very particular of the cut, custom is a better option for you.
As a big chicken fan, I signed up for the beef & chicken option.
Where does the meat come from?
Butcher Box is a meat distributor, and they get their products from several family farms. The company stands for the humane treatment of the animals and people involved in the agricultural and meat-processing industries. The facilities and farms it partners with are inspired by Dr. Temple Grandin, a member of the Humane Farm Animal Care Program's scientific committee. These facilities are routinely inspected and approved by the USDA or a comparable agency. Additionally, Butcher Box strives to work with partners who uphold standards of fair labor practices with their employees.
Where does Butcher Box ship to?
Currently, Butcher Box ships to All 48 contiguous states of the USA except for Alaska, Canada or Hawaii.
How does the meat get shipped?
The million-dollar question we all wonders because no one wants to experience a horror food poisoning story. To make sure the meat is super fresh when it gets to you, it gets frozen at it's best and then packaged using a specific process. It then gets packaged in an insulated reusable bag and then packed in an insulated box. Inside the box, it is pack with 100% recycled bonded cotton and dry ice, based on where it is going. Typically the package gets shipped via UPS and FedEx.
Usually, by the time the package reaches my door, the dry ice is mostly melted, and the meat is still solid.
Can you refreeze the meat?
Each Butcher Box will present you with a guide on how to store and thaw your meat safely. They recommend that you follow the USDA recommended guidelines.
As a general rule of thumb, if it's still rock frozen, put it in the freezer until you are ready to use it. If it's starting to defrost, put it in the fridge or make it immediately. If its warm and completely defrosted, you should contact Butcher Box. Their customer service will take care of you. Luckily, I did not had any bad experience.

Can you cancel or pause the service?
Life happens. Whether you are traveling or aren't ready for another delivery, you can delay your next order or cancel your membership at any time before your next order. There are no hidden fees or penalties.
You can always update your delivery frequency to match your schedule. For example, you can switch from a monthly delivery to every other month.
How much does a Butcher Box cost?
You can choose from either the curated or custom box with both options offering classic or big box sizes. The least expensive option is the curated classic for $129 a month, which gives 8-11 lbs of meat for an estimated 24 individual meals.
For the best value, check out the big box. It offers a double amount of meat compare to classic. It costs $99 a month for the basic box and $169 for the custom. With this option, you'll receive 9-14 pounds.
How does Butcher Box compare to other grocery store?
Compare to Whole Foods
Compare to Trader Joes
Organic boneless chicken breast: $6.99/lb (3)
Organic Grass Fed Ground Beef 85% lean/ 15% Fat: $7.49 (2)
Choice Premium Angus Rib Eye: $14.99/lb (4) (No NY strip steaks or top sirloin steaks available)
Organic Free Range drumstick: $2.99/lb (2)
Total: $101.89 For 11 lb
In these scenarios, a local market is a cheaper option. But they don't always have the exact cut and the quality available.
Butcher Box Review
Pros
Convenience: This subscription offer an unparalleled level of convenience by bringing fresh meat right to your door every month. You can judge your needs for the month from home and order accordingly. The most difficult part is getting the meat from your doorstep to the freezer. Butcher Box's flexible sizes and customizable delivery frequency also add to user convenience.
Ethics: Ordering from this subscription you know that you are getting meat from a provider that cares about the health and wellness of animals and employees as well as customers.
Quality: The company is committed to 100% grass-fed beef, free-range chicken, and heritage breed pork, all of it free from hormones and antibiotics, leads to a truly remarkable product that is delicious and healthy.
Sustainability: The company is devoted to sustainability. The box is 100% recyclable and made from recycled materials.

Easy delivery process

: Typically the box will get delivered via UPS or FedEx. You do not need to be home to sign for it. You will get a tracking number once it is shipped, so you know an estimate of when your package will delivers.
Free Delivery: You can't beat the convenience with free delivery to your door.
Cons
Cost Effectiveness: If you have access to quality meat locally it may be more cost-effective and ecologically-friendly to shop in person. If you have an affinity for organic options near you, this might not be the service for you. Lastly, and the final deciding factor for many families, is that the service is not exactly cheap. There are ways to minimize the cost while maximizing the benefits but overall if it is not finally feasible for your family then the service is best left off for another time.
Heavy Weight: The box is pretty heavy even with Curated Classic (8-11 lbs plus the dry ice). Depends on how you feel about lifting heavy box to your fridge, you may not be up for lifting it all by yourself.
Delivery Frequency: With delivery of once every two weeks or monthly, you really need to plan your meals accordingly.
Storage Space: Whether you get the classic or the big box, you will need some freezer space. If you don't have a big freezer space, then this will be an issue.
Potential Damaged Box: During trying out this service, I did experience damaged box during shipping. It is inconvenient, and a waste of food depends on how damaged the box is. When this happens, you can contact customer service and they will take care of you.
In Summary
By partnering up with different family farms, Butcher Box can provide you with organic chicken, grass-fed beef, and heritage pork right to your door. As a family of two who eats mostly chicken and many meatless meals, we realize this service was NOT the right fit for us.
We are ordering our grocery through other subscription service. The subscription service do offer organic meat options, so it is easier for us to order all our groceries together in our weekly delivery. This way, we can also plan what we need weekly instead of every two weeks or monthly. As some one who doesn't have alot of freezer space, this options works out better for us.
Overall, we did love the quality of the meat and the whole ordering process. As a huge organic chicken, their organic chicken is super delicious. You can tell it is premium quality by the taste. Even though we eat mostly chicken breast, I did love that I got to expand my meat variety intake and picking up new cooking skills.
Depends on how much you and your family consumes, and your budget, this subscription service could be for you. This subscription service is excellent for:
Someone who doesn't have access to these high-quality, more ethically-produced meats. Especially for families who live in cities, far from suppliers, or in neighborhoods with limited options for different types and cuts of meat.

Someone's local markets may not always be able to guarantee a comparable quality of meat.

Someone who simply don't have the time to seek for premium quality meat.

A busy family who is looking for the convenience. The whole ordering process only took a few minutes and you will have a box deliver right to your door.
This review is written based on my personal experience. It is not sponsored. If you are interested in giving this subscription a try, click below and grab this deal while it last: