Facts of the week: garlic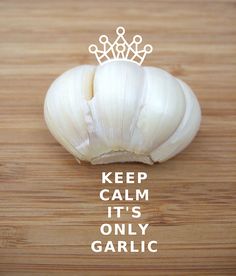 According to Christian mythology, when Santa left the Garden of Eden, garlic grew from his left footprint.
Garlic has been used as repellant for evil-including vampires
Garlic can be used as repel insect towards mosquito, mites, and fleas
April 19th is national garlic day
In the Medieval time, garlic was used to cure drunkenness and over-eating
The garlic smell is a chemical reaction that occurs when garlic cells are broken. The smell is the most intense after mincing.
Apply garlic on wounds can heal them faster.
China produces the most garlic! Surprise!
There are white, pink and violet varieties of garlic.
Garlic is toxic to cats and dogs.
Garlic can thin the blood similar to the effect of aspirin
In the U.S., 90% of garlic comes from California! woohoo!