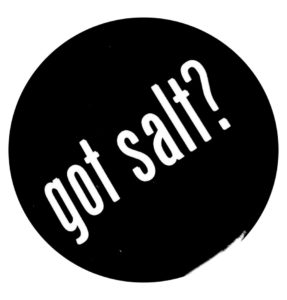 Fun Facts Of The Week: Salt
Every cell in the body contains salt
In old Japanese theatres, salt was sprinkled on to the stage before each performance to prevent evil spirits from casting spell on the actors
Salt was used to preserve Egyptian mummies
Salt removes red wine stains
Right up to the 20th Century, pound bars of salt were the basic currency in Abyssinia.
Good quality salt contains many essential minerals for the body
In the middle age, salt was so expensive it was sometimes referred as "white gold".
Black salt is made in India by mixing salt with hard seeds.
In the early 1800s, salt was 4 times as expensive as beef on the frontier
Only 6% of the salt used in the U.S. is used in food. another 17% is used to deicing streets and highways in the winter months.