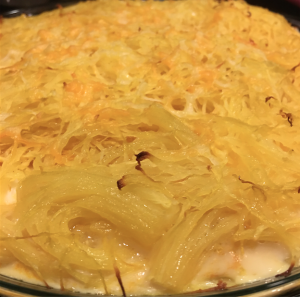 Try something new with spaghetti squash today :p Every time I attempt to make spaghetti squash lasagna, the squash will always fall apart so today I want to try something new to fix the problem.
Ingredients:
Organic spaghetti squash
1 Whole potato
Organic tomato sauce
Ricotta cheese
Salt
Organic shredded cheese
3 organic eggs
Olive oil
Directions: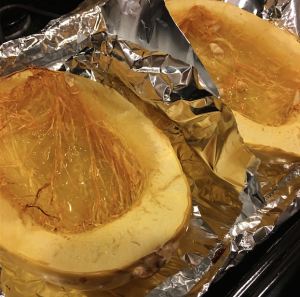 1. Cut the spaghetti squash in half and rub some olive oil and salt on the inside. Then bake the spaghetti squash for 40-45 minutes at 425F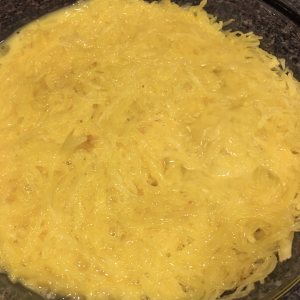 2. Beat 3 eggs. Shred the squash the long way to make the spaghetti shape. Place the shredded squash in a pan to cover the bottom (half of the squash) and then pour the egg on top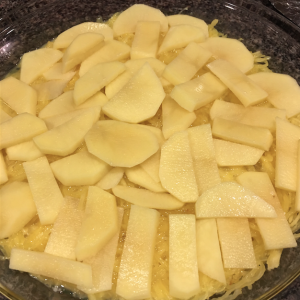 3. Slice the potato and place it on top of the shredded squash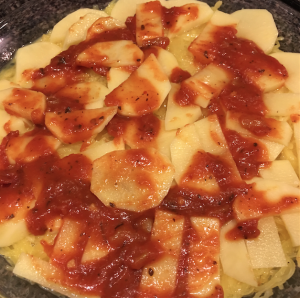 4. Place your favorite tomato sauce on top of the potato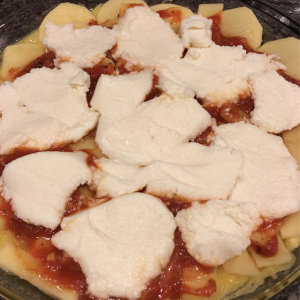 5. place and spread the ricotta cheese on top of the tomato sauce
6. place shredded spaghetti squash on top of the ricotta cheese (half of the squash)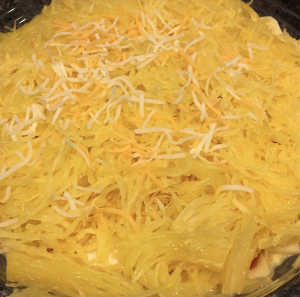 7. Sprinkle some of your favorite shredded cheese on top.
8. Bake in the oven at 425F for another 20-30 minutes to make sure the egg is cooked
Why spaghetti squash crust?
Spaghetti squash is low in calories and carb. Loaded with fiber. Rich in the A, B6, C vitamins, riboflavin, niacin, thiamin, folate, potassium, calcium,  and omega 3,6. Spaghetti squash is great for supporting eye health, weight loss, prevent birth defects, promoting cardiovascular health and much more benefits.
Storage and shelf life:
Recommend storing in refrigeration and no longer than 3 days. Recommend reheat no more than once.