I love bibimbap! Who is with me? Today I made bibimbap with cauliflower rice! Traditionally, bibimbap is made with rice and is loaded with carbohydrate. Substituting rice with cauliflower rice is the perfect way to serve bibimbap. Low carb, low fat, low calories, high fiber and packed with nutritional value.
What is bibimbap?
Bibimbap is a Korean dish that means mixed rice. Bibimbap is served as a bowl of white rice topped with vegetable, chili pepper paste, soy sauce or soybean paste.
What is cauliflower rice?
Cauliflower rice is cauliflower processed into rice-shaped. Cauliflower rice is light and fluffy like couscous. It's also tender and just the right amount of chew like rice.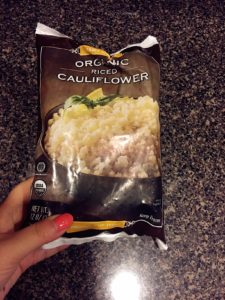 Benefits of Cauliflower Rice:
Cauliflower rice is low in calories and close to zero grams of fat, sodium, or sugar. A 100g of fresh cauliflower provides just about 26 calories. and 2 grams of dietary fiber. Cauliflower rice is an excellent source of vitamin C! 100g provides about 48.2mg or 80% of daily recommended value. Besides vitamin C, cauliflower rice contains a good amount of many vital B-complex and a great source of minerals such as manganese, copper, iron, calcium, and potassium.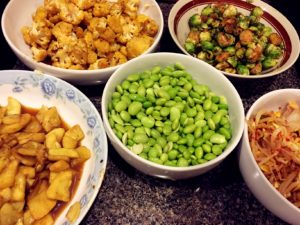 Ingredients: 
1 Cup Organic soybean
1 Cup of organic brussels sprout
2 Medium organic yellow zucchini
1 Bag of organic cauliflower rice
1/2 Cup of spicy Korean sprouts
1/2 Cup of kimchi
1 Whole small organic orange cauliflower head
2 TablespoonKorean BBQ sauce
1 Teaspoon Himalayan salt
[amazon_link asins='B008N1QFUM,B003U925C4,B01EWVORSI,B00QJRKF62,B01K85KQF0,B015QCFMFE,B01DMCEBHK,B00CELQ8HC,B00ZGSUIT4,B01HTHK9AC' template='ProductCarousel' store='US-1′ marketplace='US' link_id='22bf68bd-f31d-11e7-b5c8-2ff180acbc11′]
Directions:
Dice and stir-fry brussels sprout with a splash of Korean BBQ sauce and pinch of Himalayan salt
Slice and stir fry zucchini with a splash of Korean BBQ sauce and a pinch of salt.
Cut and stir-fry yellow cauliflower with a splash of Korean BBQ sauce and a pinch of salt
Cook cauliflower rice according to the direction
Once cauliflower rice is cooked, add all ingredients in (Soybean, sprout, kimchi, Brussels sprout, zucchini, and cauliflower) and mix with a splash of Korean BBQ sauce.
Check out our video on how to make bibimbap with cauliflower rice!

Nutritionals: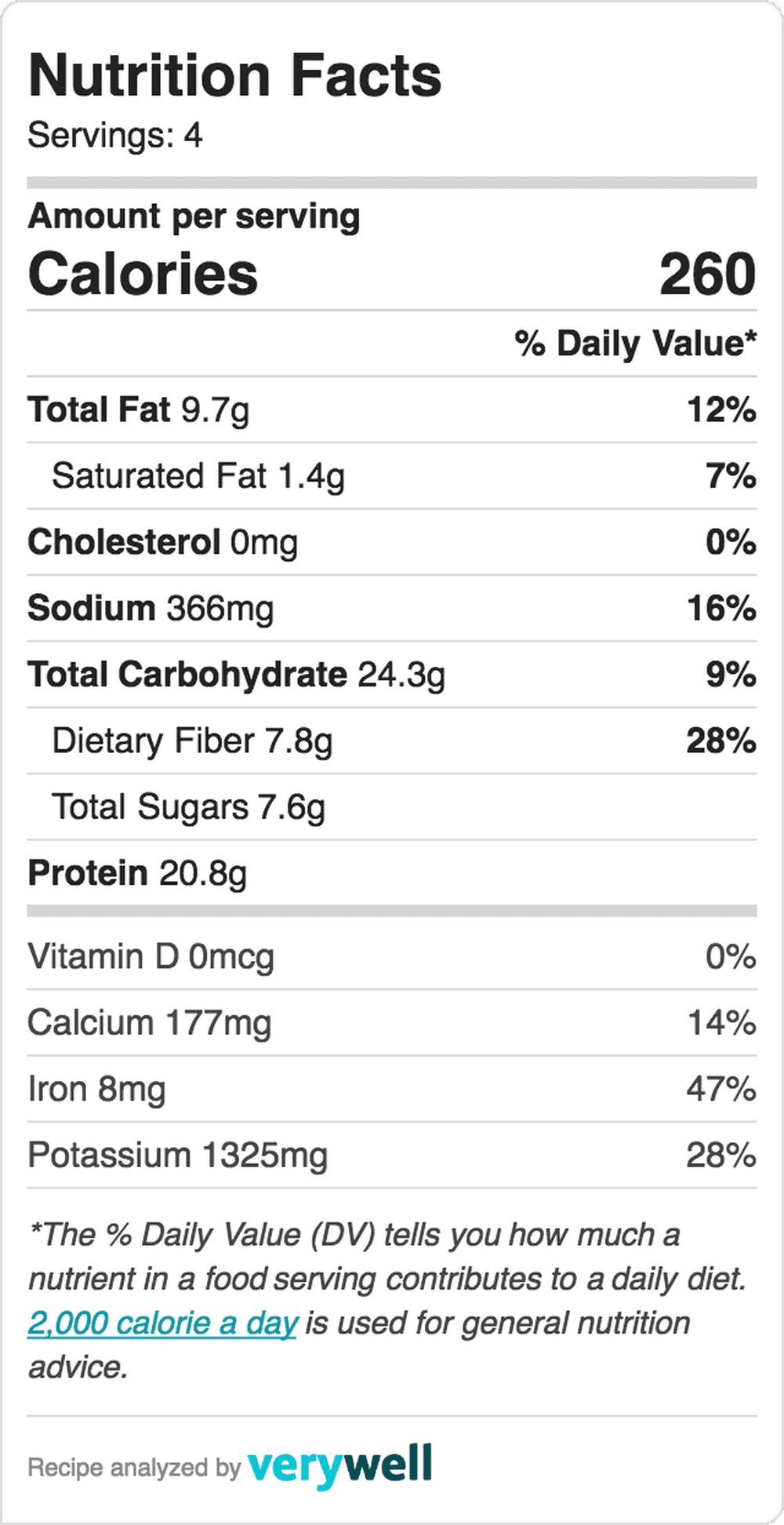 **The information shown is an estimate provided by an online nutrition calculator. It should not be considered a substitute for a professional nutritionist's advice.**