This flatbread contains my two favorites guilt-free sweets: beet and fig! I don't know about you but I love sweets! Right now beets and figs are in season so it is the perfecting time of the year to get these while it last!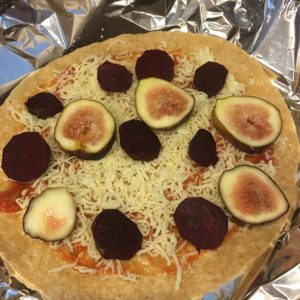 Ingredients (serving size: 1):
1/4 cup of Organic mozzarella
1 Organic Beet
1 Organic Turkish fig
1 Whole wheat wrap
Organic marinara sauce
Directions:
Spread the marinara sauce on the wrap
Sprinkle the cheese on top of the sauce
Slice the organic beet and fig
Place the beet and fig on top of the cheese
Place it in the oven at 325*F for 10-15 minutes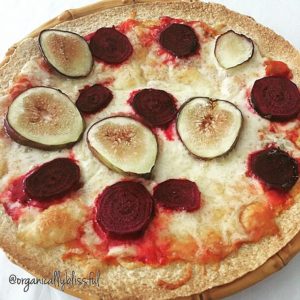 And there you have a sweet pizza that is ready to be served! Sweet and pretty 🙂
Beet:
I love working with the beet! Beet tastes sweet when it's baked and will add some sweetness to your dish. Beet is full of purple pigments and will shed the pigment on whatever you are cooking! Yep, it will add beautiful color to your dish.
Beets have many great health benefits. It may help lower blood pressure, boost stamina (source of energy), fight inflammation, contains anti-cancer property, help support mental health, support detoxification and much more. It is rich in folate, manganese, potassium, copper etc. High in fiber and loaded with antioxidant.
Figs:
I love figs! The color, the taste, and the texture are absolutely perfect! If you aren't into the seed texture like how kiwi or dragonfruit does, you won't like the texture of figs.
Figs offer many great health benefits includes prevention of constipation, weight loss, lower cholesterol, prevention of coronary heart disease, colon cancer, and protein, protection against postmenopausal breast cancer, good for diabetic patients, prevention of hypertension, bronchitis, venereal disease, sexual dysfunction, strengthens bones, urinary calcium loss and the list goes on!
Nutritionals: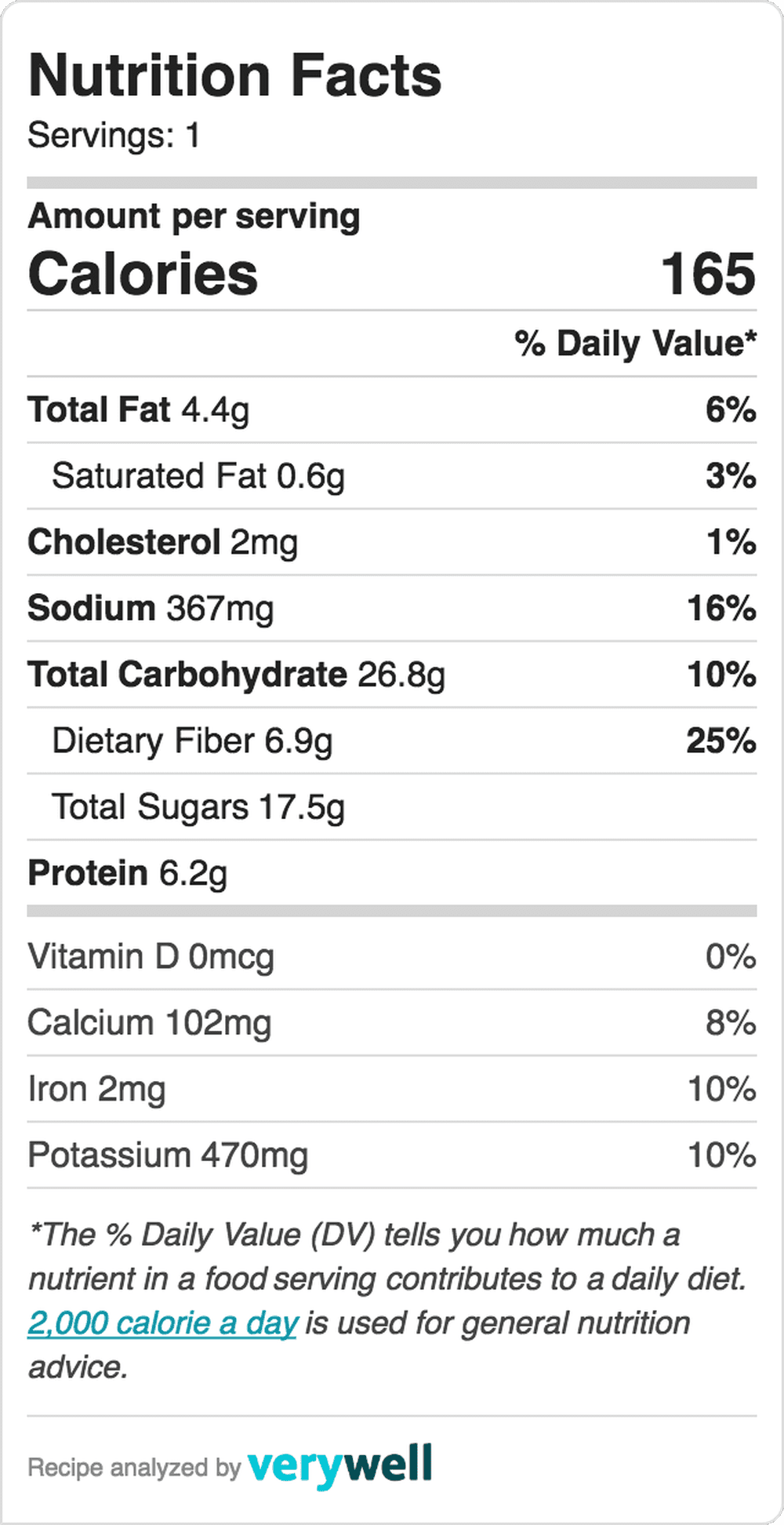 **The information shown is an estimate provided by an online nutrition calculator. It should not be considered a substitute for a professional nutritionist's advice.**