Lemon pepper bowl: millet, purple broccoli, and edamame! It is super easy to make, delicious and healthy! It is vegan and gluten-free!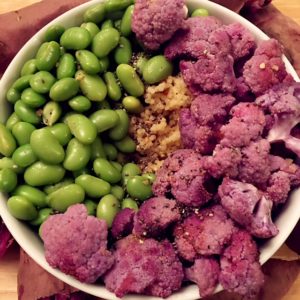 Here is What You Need to Know About Millet:
Millet may not be your typical grain dish that you expect at your dinner table, but it is loaded with nutritional value. Millet includes impressive starch levels, very high B-vitamins, as well as calcium, iron, potassium, zinc, and magnesium. It also contains a significant level of protein and dietary fiber! Millet has the ability to protect your heart health, protects you from diabetes, improve digestive system, lower risk of cancer, detoxify the body, boost respiratory health, optimize immune system, increase energy level, and improve muscle and nerve health.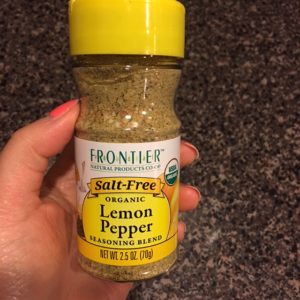 Ingredients:
1 Small Organic Purple Cauliflower Head
1 Cup organic millet
1 Cup organic shelled edamame
1/4 Cup Organic balsamic vinegar
1 Teaspoon Himalayan salt
1 Tablespoon Organic chia seed
1 Tablespoon Extra virgin olive oil
Organic lemon pepper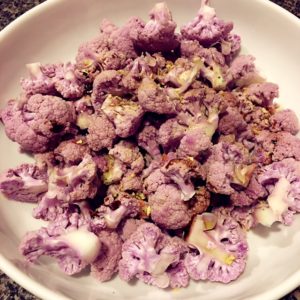 Directions:

Trim the broccoli by cutting each floret off the head, leaving a little stalk on each cluster.
In a bowl, mix cauliflower, olive oil, 2-3 tablespoon of lemon pepper, 2-3 tablespoon of the balsamic vinaigrette and a pinch of salt together
Pre-Heat the oven to 350F
Pour the mixed cauliflower into a pan and put in the oven for 15-20 minutes
Cook the millet according to direction. Add a pinch of salt.
Once the millet is cooked, pour into serving bowl. Add edamame and roasted cauliflower.
Sprinkle organic chia seed and a pinch of lemon pepper.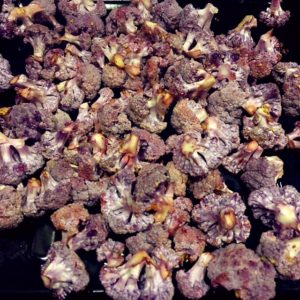 Yep, I made this dish with purple cauliflower! Purple cauliflower is not painted or dyed, the color comes from the presence of antioxidant anthocyanin, which is also found in red cabbage and red wine. Purple cauliflower is milder, sweeter, nuttier and free of bitterness. Purple cauliflower is available year-round with a peak season during the Winter months! Right now is the perfect season to buy them!
What I love about purple cauliflower is its color. Unlike the other purple colored superfood, the purple pigment in the cauliflower does not shed.
What Are the Health Benefits of Anthocyanin?
A 1-cup of a serving of fresh purple cauliflower contains about 400 milligrams of anthocyanins. Eat anthocyanins rich foods may help you control your weight, lower your risks for developing Type 2 diabetes and heart disease, prevent eye disorders and improve brain function. According to "Molecular Nutrition and Food Research" issued in January 2012, anthocyanins can also help lower your cancer risks.
Nutritionals: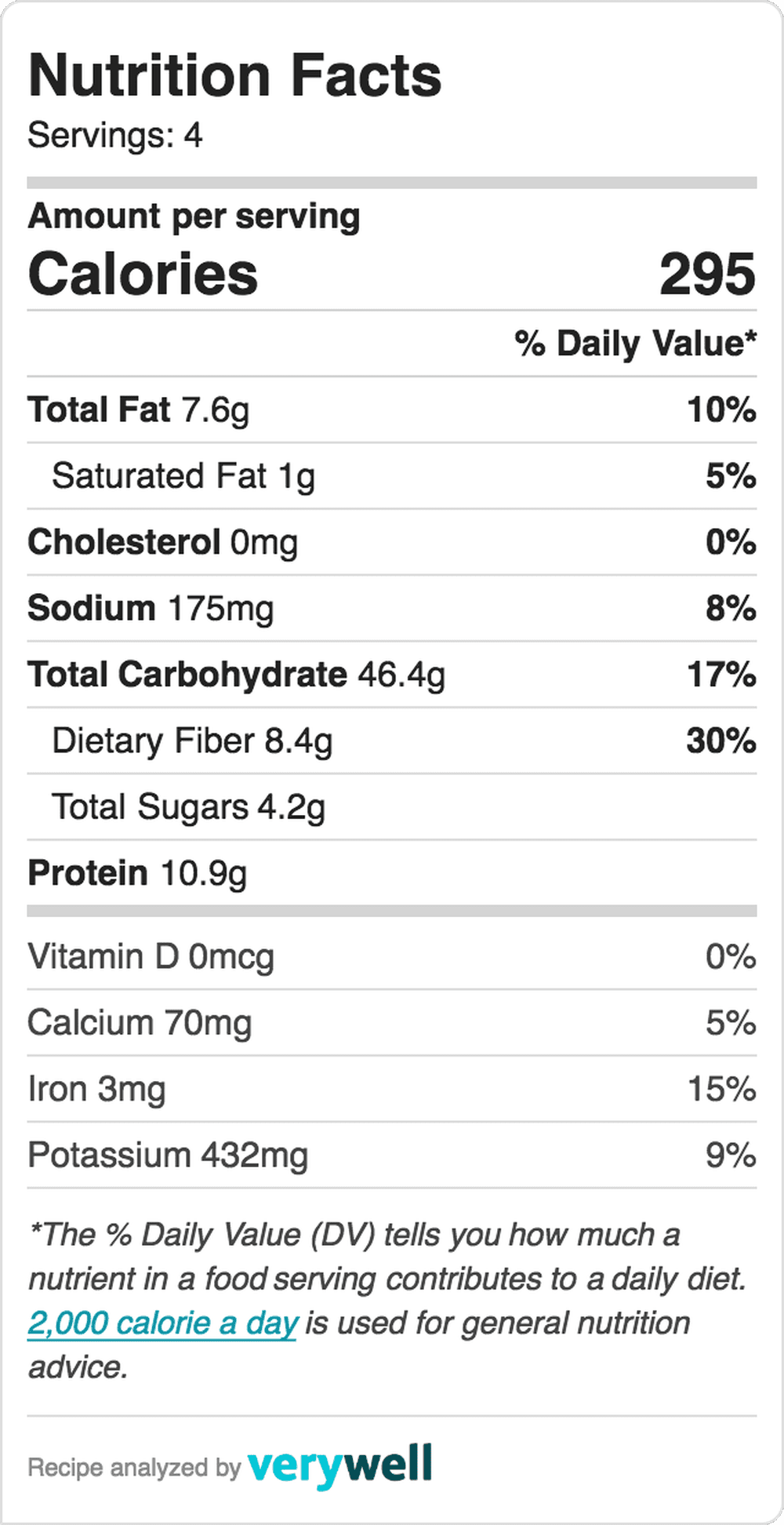 **The information shown is an estimate provided by an online nutrition calculator. It should not be considered a substitute for a professional nutritionist's advice.**