I started my new job this week!  Even though I work at 9, which is considered to be the late side, it just seems like there is never enough time in the morning. One of my breakfast on the go is banana protein boat. Fast, easy, loaded with nutritious while keeping me feel full.
As someone who is always on the go, a fulfilling breakfast is very important to me. During the week, it is easy to let breakfast fall on low of your priority list but taking just a few minutes to have something to eat can really make a difference in your day. Let's face it, you are not you when you are hungry so you better fuel your body before you head out the door.
Breakfast provides many benefits to our health and wellbeing. Apart from providing us with energy, breakfast foods are a good source of important nutrients, protein, and fiber.
Nutritionist advised:
Breakfast should be eaten within two hours of waking
A healthy breakfast should provide the range of 20-35% of guideline daily allowance
Benefits of eating breakfast:
Kick-starts your metabolism help you burn calories throughout the day.
Better memory and concentration
Lower levels of "bad" LDL cholesterol
Lower chances of getting diabetes
Lower chances of getting heart disease
Ingredients:
1 whole medium banana
1 Tablespoon Crunchy almond butter
1 Teaspoon Pumpkin butter ( I use Trader Joes)
Directions:
Peel the banana
Use a knife and spread almond butter on top follow by pumpkin butter
Nutritionals: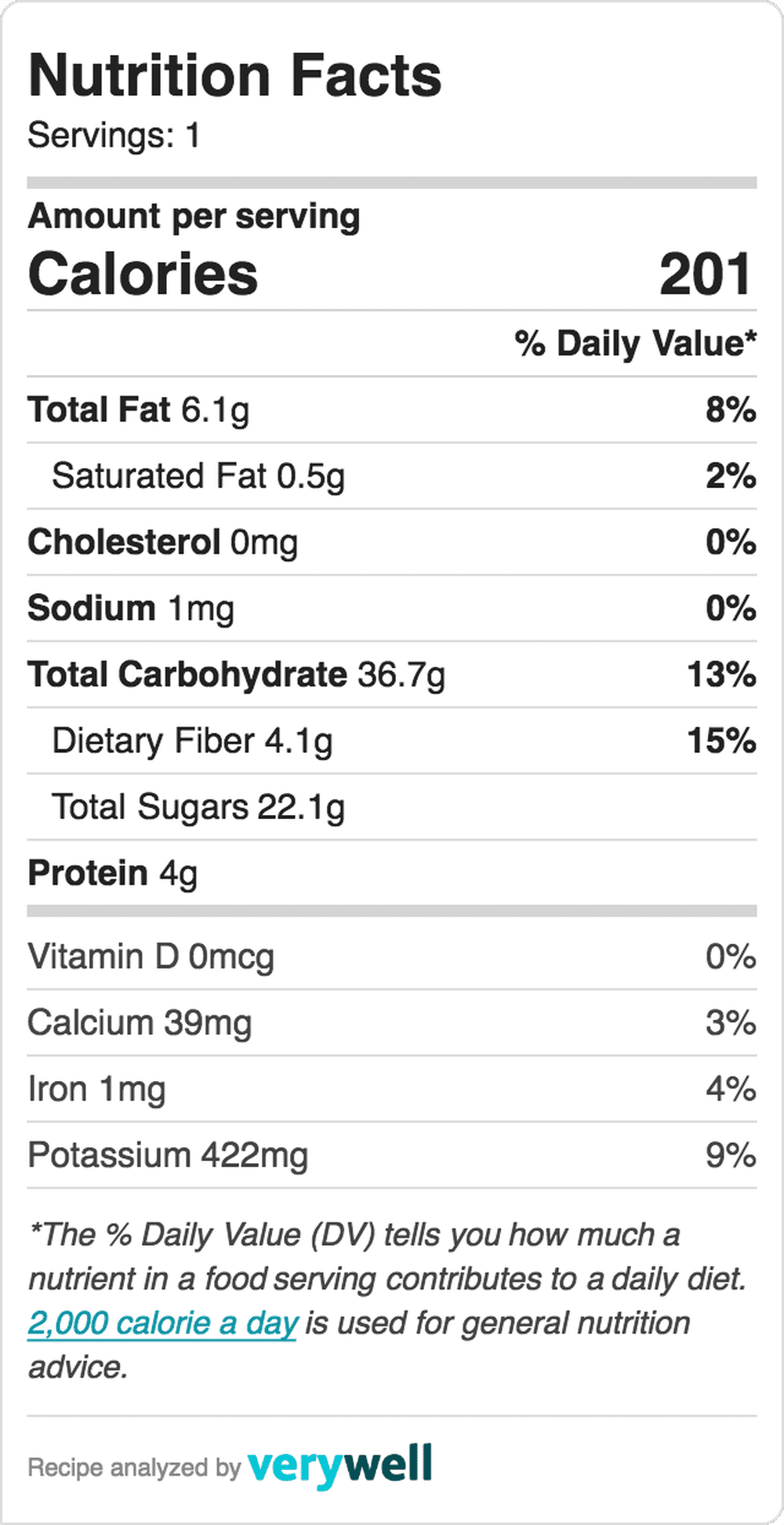 **The information shown is an estimate provided by an online nutrition calculator. It should not be considered a substitute for a professional nutritionist's advice.**
[amazon_link asins='B00EJYQG4M,B004JNXDNK,B003LJAFY8,B004L3Z19M,B00AXFGCAY,B00NJ9X510,B06XMRJ8BL,B00GOFVP0E,B00DDXQRJE' template='ProductCarousel' store='US-1′ marketplace='US' link_id='3bbb4a87-f351-11e7-aa2d-6714719a4b2a']