I discovered Caudalie beauty elixir from other girls I workout with. Have you ever wonder how other girls who work out with you always look so pretty even after class? Their make up is always on point, even when they sweat. There is a secret to that! So of course, I had to get my hands on this product and join the crew
Here is my experience:
Let's Talk About Caudalie
In 1993, Mathilde Thomas was working at her family's winery in Bordeaux when she first learned about the natural antioxidant power of grapes. Mathilde and her husband Bertrand went on to develop Caudalie, a luxury vinotherapy skincare line that harnesses the anti-aging benefits of the entire grapevine. The all-natural formulas—powered by patented ingredients like resveratrol and stabilized grape seed polyphenols—quickly gained popularity. Today, Caudalie's vineyard-inspired treatments can be found in Vinotherapie Spas around the world, including at the Château Smith Haut Lafitte in Bordeaux where the Caudalie story began.
My Skin Condition:
Caudalie Beauty Elixir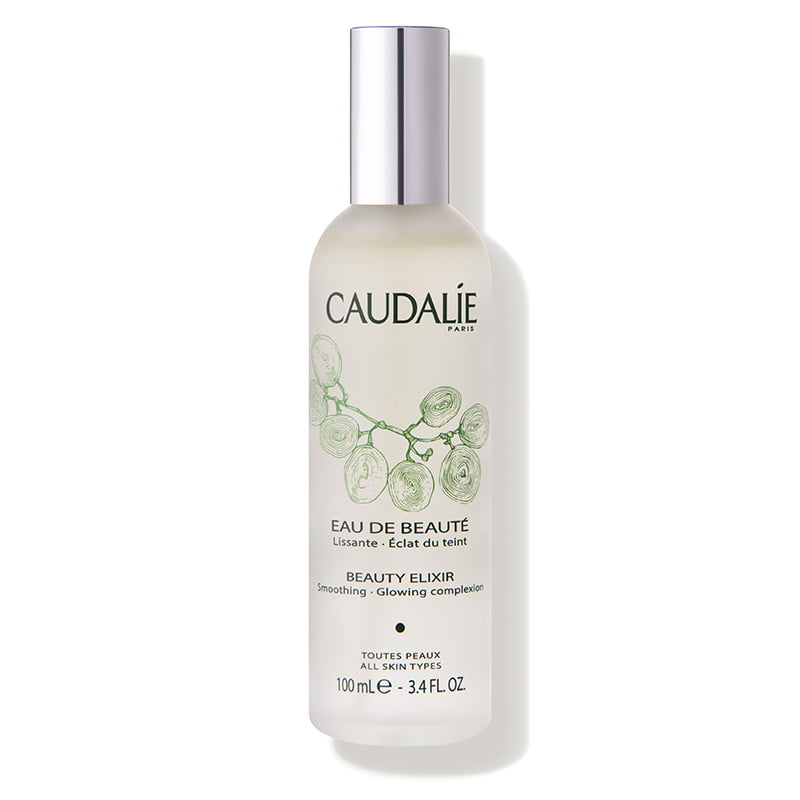 Pro
Less breakout, less oily skin and improvement in skin complexion.
Smells like herbal (not overwhelming). The smell is calming and feels refreshing.
Available in travel size so you can carry it with you on the plane!
Sets your powder make up.
Moisturizes your skin and give you an instant glow.
Love the packaging. It is a glass bottle and NOT plastic.
This product is vegan, non-toxic, cruelty-free, hypoallergenic, and free of all synthetic chemicals, artificial fragrances, fillers, gluten, and GMOs.
This product contains alcohol which acts an antibacterial. It is great for post workout.
Easy to use and you only need 1-2 spray at a time.
Con
The herbal smell can remind you of medicine but it doesn't last very long.
The product contains alcohol, peppermint, and fragrance which can irritate your skin if you are sensitive. If you are looking for super clean ingredients, the fragrance may be a deal breaker for you.
This product is pricey.
Conclusion
While this product is very pricey, I would repurchase it again because does its job. At first, I did hesitate to purchase it because of the price tag but it is worthy of a try. For me, I love using this product to set my makeup and I use it as an antibacterial for post workout to prevent my skin from breaking out. I have not tried any similar product but if you do know one, do let me know. I would love to learn more about it.

Recommendation:
If you are considering to give this product a try, I highly recommend that you purchase this 5 piece set. It is a great way to find out which product you like without a whole lot of commitment.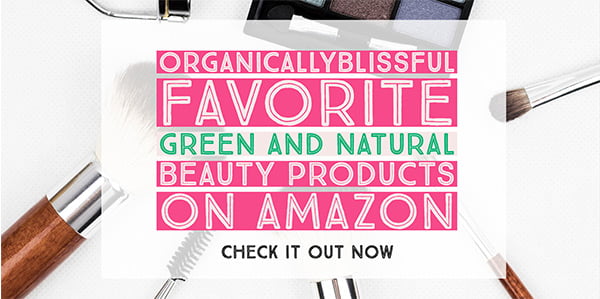 Read about my Caudalie Instant Detox Mask review
Disclaimer: This review was not paid for by Caudalie. It is a third-party review of the product, written in order to educate consumers on whether or not it is a good option.
This post includes affiliate links. This means I make a few cents if you buy the item after clicking my link. This costs you nothing, but it helps keep this blog running!