I love juicing, and it is what my body needs to function at it's best! A few months ago I ended my juicing using a juicer journey because I broke my first juicer. And a juicer is so expensive that I never got the chance to replace it. So ever since, I have been making smoothies instead. Now, don't get me wrong, I love smoothies. But sometimes I just want something light that quenches my thirst.
Like you, I started looking into how I can juice without a juicer and I came across with the idea of filtering smoothie to make juice with either cheesecloth or strainer. So I decided to give it a try instead of spending a few hundred dollars on another juicer. This method is straightforward, not as time-consuming as you think (less time than what you will spend on cleaning a juicer) while saving you few hundred dollars on buying a juicer or spending money on juices, and this method works great for times when you don't have access to a juicer or while traveling.
So, back to juicing. To get around the whole "how to juice without a juicer" deal, you have to take one extra step by straining the smoothie through a strainer or some cheesecloth to remove the fiber. I use a strainer as the filter, and it is super easy, and no mess!
Juicing vs Blending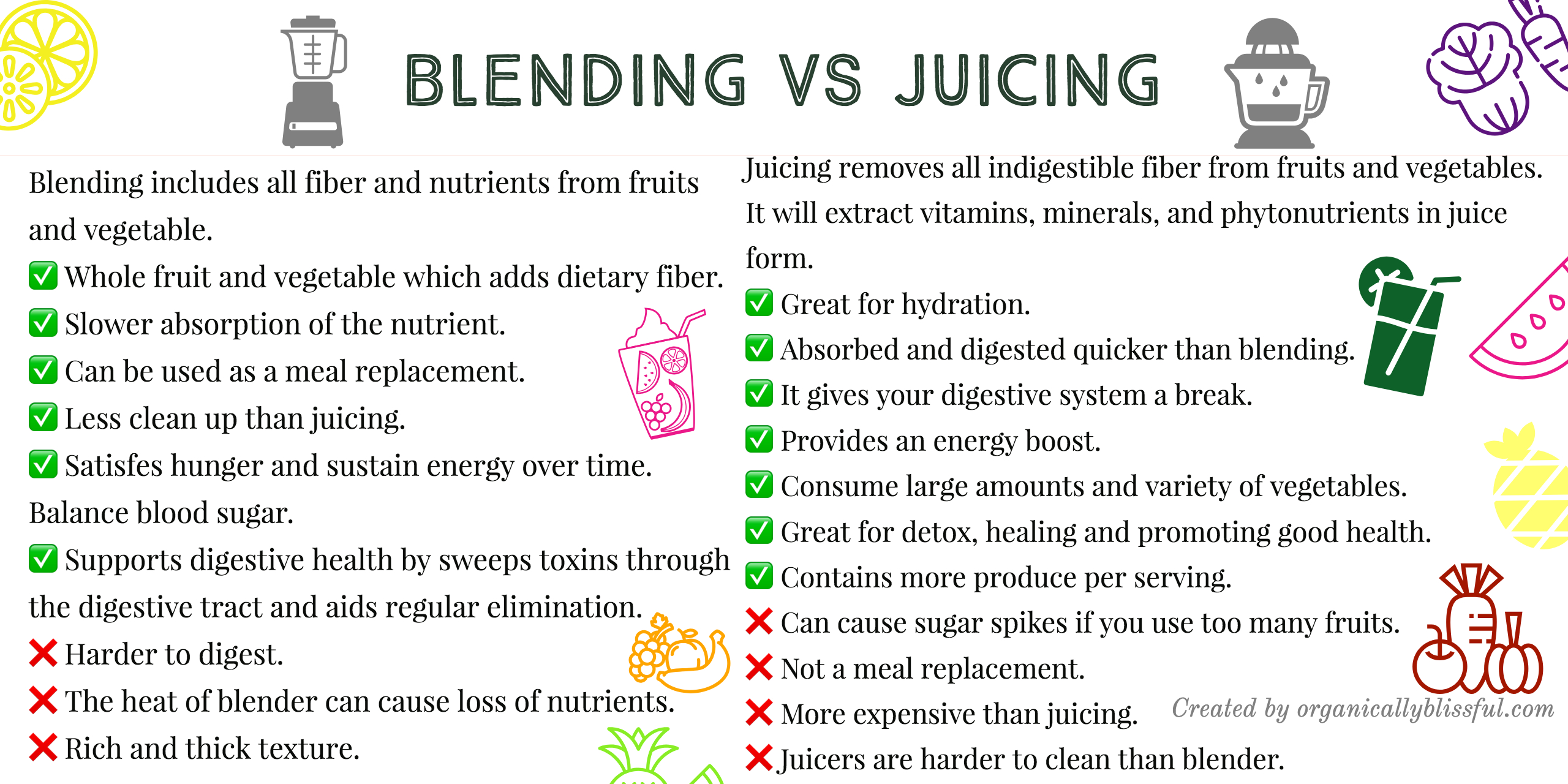 Why do I like juicing with a blender?
I'm not saying you shouldn't buy a juicer but if you don't have a budget for it, you could make juice just using a blender. To me juicing with a blender is like having a three in one: blender, juicer, and a shaker.
Much easier to clean and cheaper than a juicer.
Spend way less on produce than juicing from a juicer because there is only so much you can fit in a blender.
You can blend nuts, superfood, and supplement with your juice.
Consistency is like juice but with more content, because some micro pulp will still get filter through (depends on the filter you use).
More fiber than juicing from a juicer (depends on the filter you use).
Travel-friendly. This method works great for times when you don't have access to a juicer or while traveling.
Top Reasons Why I juice:
Intake more greens!

I am terrible at eating my greens and culturally ( I am Chinese), we don't eat salad. All the vegetables we eat are either steamed, stir-fried or boiled.

Intake variety of fruits and vegetables

When it comes to juicing, I love exploring a variety of fruits and vegetables because they taste slightly different from when you just eat them. For example, I would never buy chard because I don't like the taste of it and I don't know what to do with it, but I will juice it. I will only buy it for juicing purposes.

Juice gives you an instant boost of energy

When the juice is separated from the fiber of fruits and vegetables, it is easier for your body to absorb all the nutrients so it will you an instant boost of energy.
What will you need to make juice from a blender?
A blender. I use Nutribullet and it is great for one or two people.
A strainer or cheesecloth. I use a strainer because it is easy and no mess.
A Mason Jar or a cup of your choice, as long as the size works with the trainer or cheesecloth.
A spoon.
Yep, that is all you need! And the steps are quite simple so no excuses.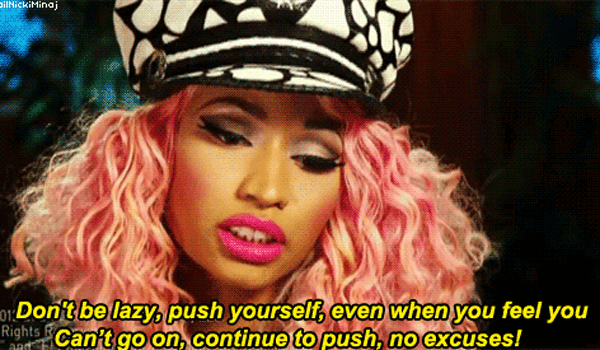 Blender Recommendations:
When it comes to a blender, these are my top choice!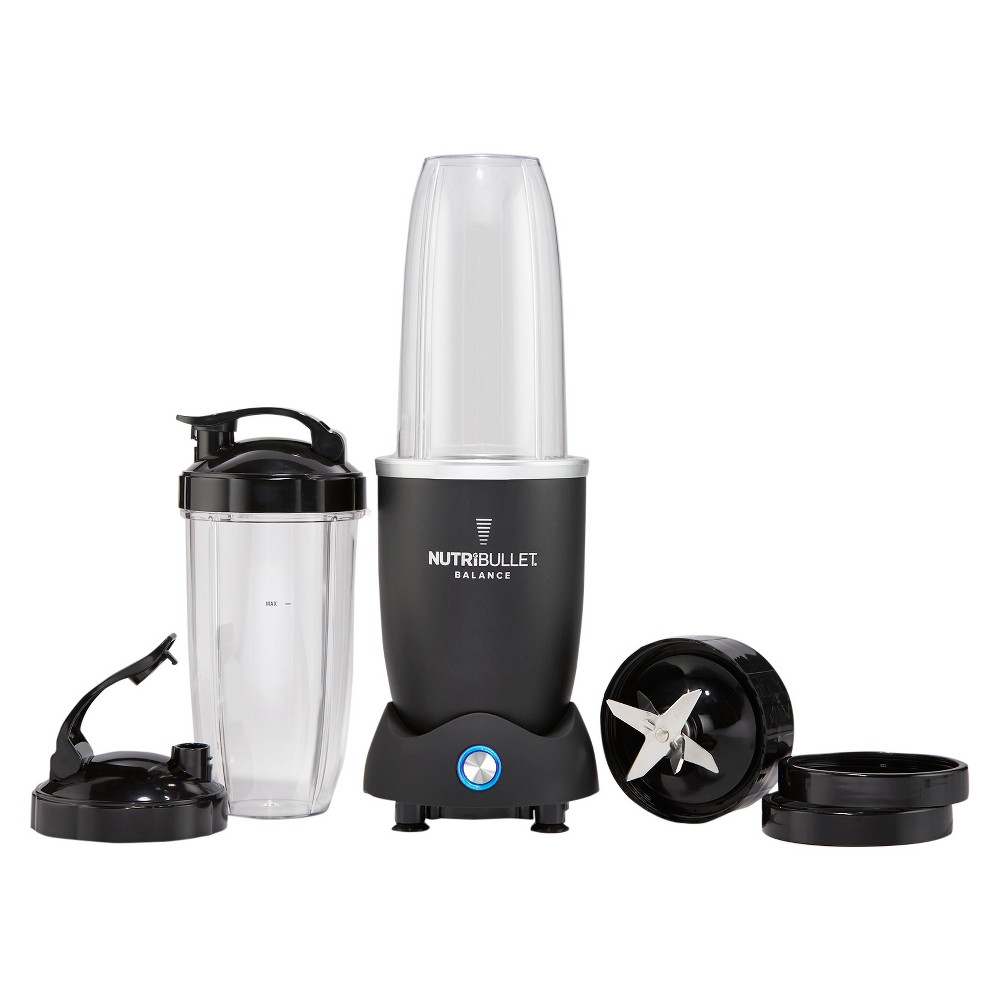 Great for one or two people.
Travel size friendly, which means you can take on a business trip or vacation with you!
BPA free.
Nutrient extractor. This means it breaks down the cell walls of fibrous plant foods, releasing important vitamins and minerals contained within. At the same time, they reduce beneficial fiber, pulp, seeds, and skins into a smooth-as-silk texture, delivering food to your body in an easily digestible, easily absorbable form
Includes 1-year warranty.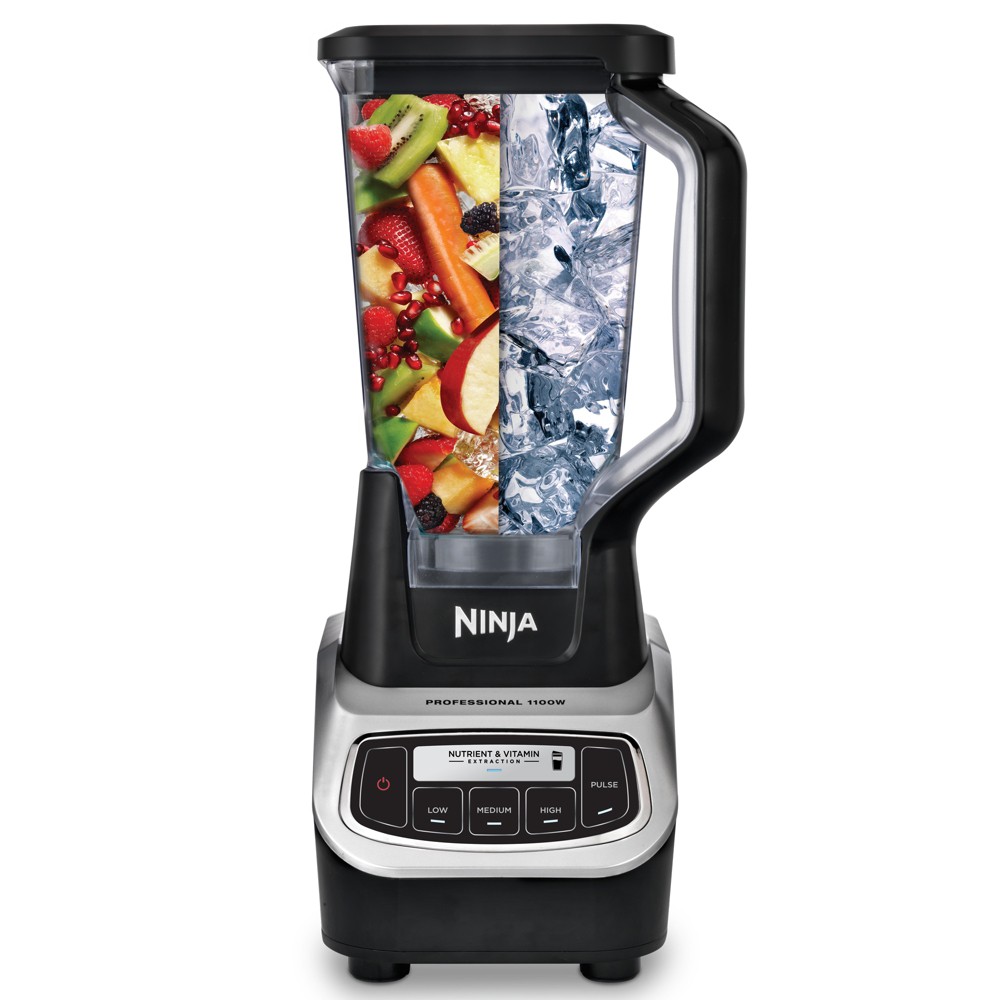 A sleek design.
BPA free and dishwasher safe.
Family size friendly.
This blender offers Ninja Total Crushing technology, it crushes ice and frozen fruit in seconds.
Blast ice into snow in seconds and blend your favorite ingredients into delicious sauces, dips, and smoothies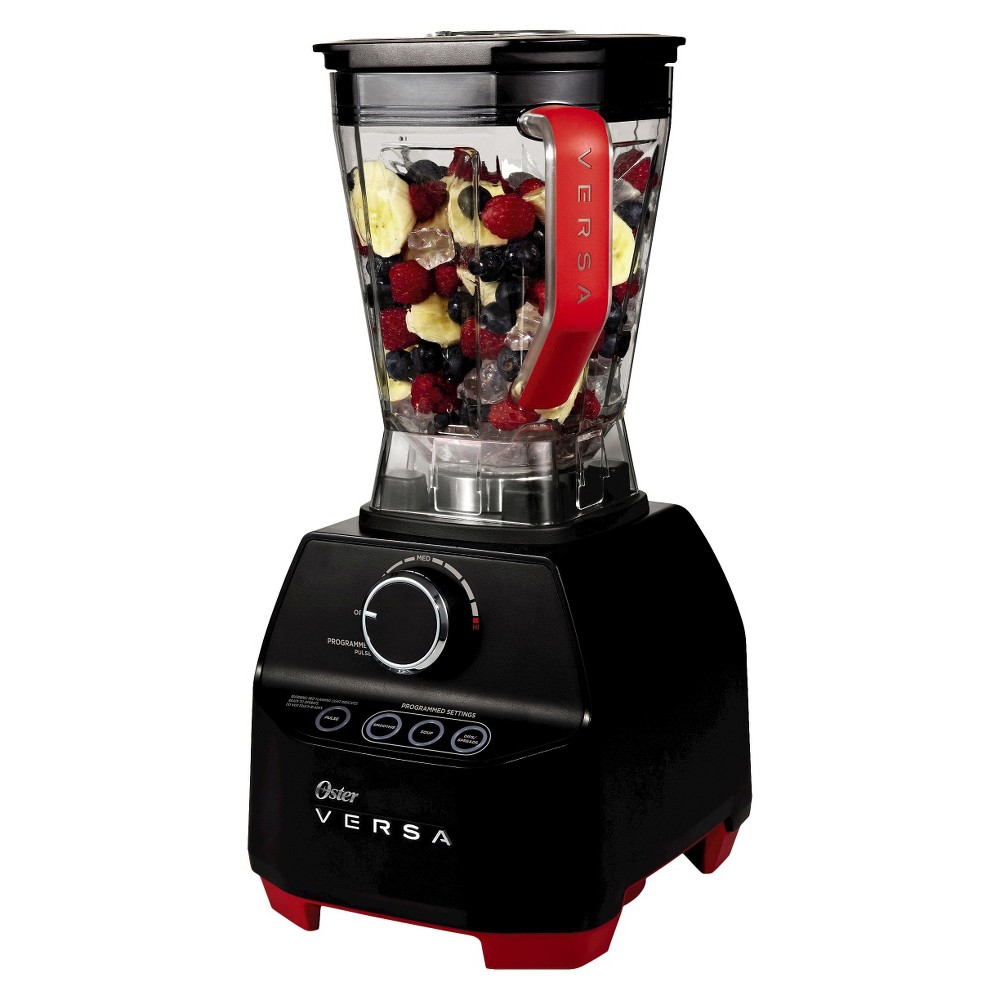 All mental and glass jar.
The reversing motor alternates the blades forward and backward, drawing food and ice down for consistently smooth blending.
Offers the pre-programmed settings. Including time and function, allow for one-touch operation.
Three years of manufacture guarantee.
Good for more than one person.
How to Juice Without A Juicer: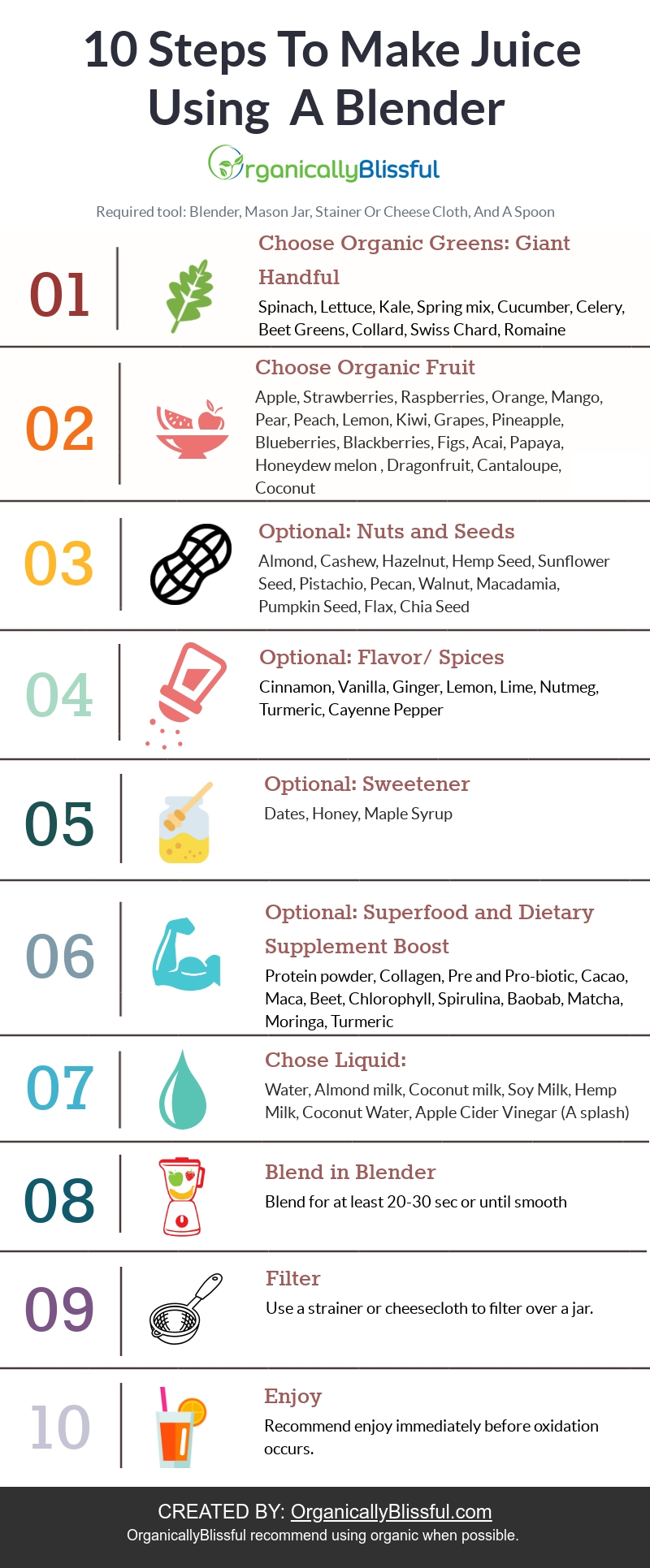 Watch to see how you can make juice using a blender:
What to do with the pulp?
Add the pulp to your smoothie for extra fiber.
Add the pulp to your soup or broth.
Add spice to your fruit pulp and make it into tea.
Add your veggie pulp into your meals like lasagna, chili, or pasta.
Add eggs to your pulp and make quiche.
Make into veggie burger or fritters.
Make sweets with it. Like muffins, cake or bread.
Compose it!
Please spread the word and share the love!
If you know someone who hasn't tried juicing but owns a blender – please share this post with them! It could be a life changing!