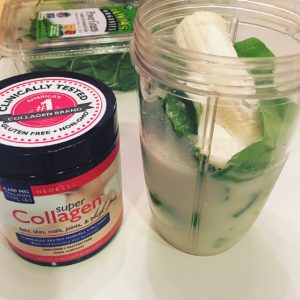 One of my favorite summer breakfast is a bowl of nice and cool smoothie bowl. Especially on those hot summer days. Smoothie bowl is super easy and effortless to make, yet it keeps you satisfied in many ways. You can pretty much blend anything together, from fruits to vegetables, depends on your mood. If you are craving sweets, blend different types of fruits together. If you are craving something earthy and with less sugar, blend different types of vegetable together. Adding fruits to the blend is a great way to sweeten your smoothie bowls.
Today, I made a green smoothie bowl with a combination of avocado, kale, spinach, and banana. Adding kale and spinach into the blend is a great way to add fiber to your diet!
Avocado is a unique and nutritious fruit that consists primarily of carbohydrates and high in healthy fats. Numerous studies have shown that avocado contains powerful beneficial effects on health. Avocado is loaded with heart-healthy monounsaturated fatty acids, fiber can lower cholesterol and triglyceride level, loaded with powerful antioxidant, prevent cancer, help relieves arthritis, weight loss support and much more! Because of these reasons, start your day with some avocado!
Recently I started adding Super Collagen into my smoothie bowls. Great for hair, nail, joints, and bones. Now that I'm engaged and going to get married soon, great hair, skin, and hair support are super important! With working out more, this product also gives joints and bones support! Unlike wine and cheese, time doesn't treat collagen kindly. As we age, collagen depletes and can lead to common signs of aging in skin, brittle hair and nails, inflexible tendon and ligament, and bones. After the age of 25, the production of this essential protein slows at a rate of 1.5% each and every year.
What is Neocell Super Collagen? 
Neocell Super Collagen is a complex structural protein that maintained strength and flexibility for nail, skin, hair, blood vessels etc..
Super Collagen includes type I and 3 derived from pharmaceutical food graded bovine collagen.
[amazon_link asins='B0011DJ71I,B013KBCCBK,B00028NF84,B000S824YE,B002OVBZFM,B00P6TUO5G,B001ELL9GI,B001E5E0Y2′ template='ProductCarousel' store='US-1′ marketplace='US' link_id='14eaec38-ee1a-11e7-b9d9-1b179a6f03f1′]
According Expert to Delicious Living
Food is the ultimate nourishment, and increasingly we're embracing the "food is medicine" mentality to help us thrive. For this exclusive cookbook we partnered with NeoCell and passionate healthy lifestyle and nutrition bloggers to develop original recipes that give you a boost of skin-, joint- and bone-healthy collagen.
Inside this cookbook, you'll find:
Why collagen impacts your vitality
How you can get more collagen in your diet
9 delicious recipes that include this awesome protein!
Delicious Living Magazine offers ideas for using NeoCell's great collagen products in your cooking, so you'll want to check them out. Here's a couple of my favorites that are easy to prepare and just delicious: Pumpkin Soup, Honey Almond Pancakes, Coconut Macaroons. I hope you'll give these recipes a try and experiment!! If you create a NeoCell recipe, I'd love to hear about it, so please share.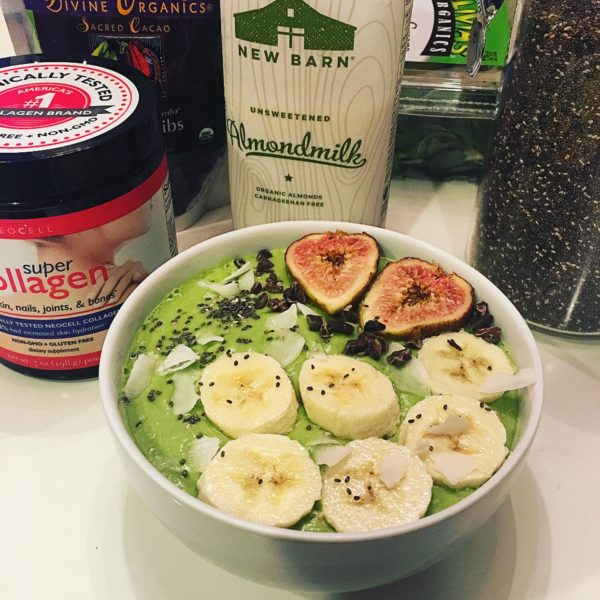 | | |
| --- | --- |
| | |