Super excited and honored that we were able to attend Natural Product Expo West this year and here are the 21 most exciting new natural products coming in 2017:
1. Superfood popcorn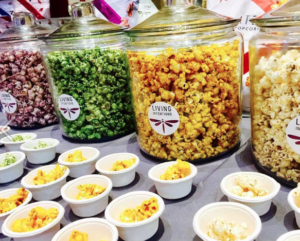 Enjoy superfood on your popcorn! Living Intension is launching four flavors superfood popcorn: berry smoothie, radiant raspberry, jalapeno vera, and cinnamon twist!
[amazon_link asins='B01LWYAV9R,B01LXXJCQX,B01M16JE7R,B01M0J78XR,B0733NP42C,B0733NWRBR' template='ProductCarousel' store='US-1′ marketplace='US' link_id='34206e97-f316-11e7-b2cb-116e174df153′]
2. Mineral sunscreen and UV protection hair care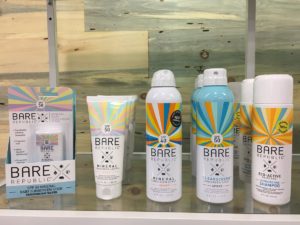 Apply mineral sunscreen for yourself and your baby with Bare Republic. The most exciting news for me is they carry a UV-protecting hair care collection that is made with organic ingredients. With Bare, you can recharge stressed hair (after your active day) with a deep hydrating cleanse. It protects and repairs hair from salt water exposure, chlorine and both thermal and UV damage! UV rays affect more than the health of your skin – they can also damage your hair.
[amazon_link asins='B01FOWW2HM,B01MYB5J2L,B01NCYF3SW,B01N4QX9IK,B072813NK8,B07253HG1R,B0722TG62D,B01FZXPZ60,B01MZDTKOG' template='ProductCarousel' store='US-1′ marketplace='US' link_id='567668c4-f316-11e7-b139-e1283c2283b5′]
3. Organic Ice cream Sandwich and Cone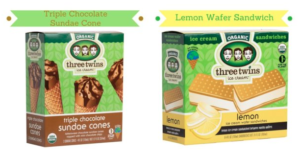 Who loves ice cream? We sure do! Three Twins is launching a delicious triple chocolate sundae cone and lemon wafer sandwich.  Tasty, tasty!
4. Cactus Water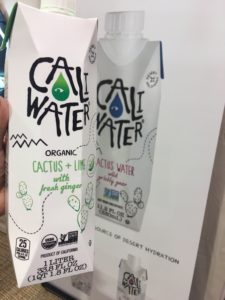 Ever had cactus water? This is our first time!
Did you know the prickly pear cactus fruit is the only fruit which contains all 24 known betalains: powerful antioxidants which are known for their skin revitalizing benefits. Hydrate and revive your skin naturally. Cactus water contains 5 naturally-occurring electrolytes, vitamins, minerals and rare antioxidants.
Cali Water is launching cactus with lime and ginger!
[amazon_link asins='B00SUI6BY8,B019MB2ZDW,B00U4P67BW,B01CPTH51K' template='ProductCarousel' store='US-1′ marketplace='US' link_id='705e55ae-f316-11e7-a353-bf13b9d02ef4′]
5. Emoji Cookies ????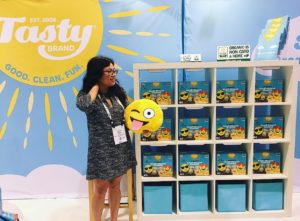 um… is this for real? Emoji cookies?! We can all use some good, clean and fun cookies in our life.
Tasty Brand Emoji cookies are USDA organic certified and NON-GMO project verified. Certified kosher and vegan.
6. Natural First Aid Ointment
Curoxen is an all natural and organic first aid ointment that's more effective than OTC.
Curoxen is made from organic olive oil, calendula and lavender essential oil. Ingredients we can all pronounce and recognize. What we love about Curoxen is there is science behind their story. There is a clinical study that has shown Curoxen kills 5 times more bacteria than the artificial antibiotic.
[amazon_link asins='B01N5H4UZ7,B06Y6LFXC7′ template='ProductCarousel' store='US-1′ marketplace='US' link_id='9031c3af-f316-11e7-9b5d-bb2cf3490bf6′]
7. Banana milk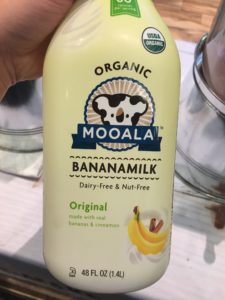 Banana milk?! Looking for something that is the nut and dairy free? Mooala banana milk is the solution for you! Banana milk is made from pureed banana and roasted sunflower seeds with a dash of cinnamon. Goes perfectly with a smoothie, cereal, baking or just coffee!
8. Millet Tots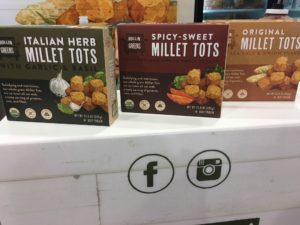 Who loves tater tots? Meee, mee, me!
Millet tots made with an organic ancient whole grain known as millet. Millet is one of the least allergenic, most easily digestible and alkalizing grain found in your diet.
These unique small, crispy bites are gluten-free, vegan, NON-GMO and soy free. Packed with vitamins and minerals.
9. Blood Orange Sorbet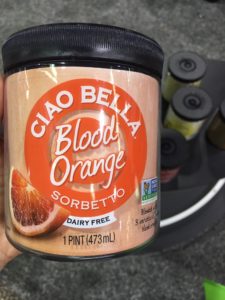 Blood Orange sorbetttt! Super excited! This blood orange sorbet is a mix of three varieties: Tarocco, Sanguinello, and Moro. Pure happiness in a container that you can get with Ciao Bella!
Low in calories, sugar and high in vitamin C!
10. Organic Pad Thai Noodles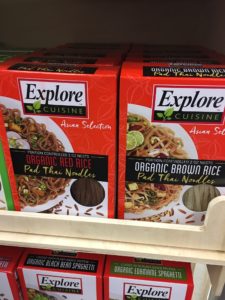 My favorite Thai food is Pad Thai – a stir-fried rice noodle dish commonly served as street food. So excited Explore Cuisine is launching organic pad thai noodles!
[amazon_link asins='B073762RFX,B01JZWB1C4,B01N5R8QJ6,B01L0E4ZBE,B01H4LBM54,B01MREZJC8,B01MD2EKMD,B01M6AH8DX,B01H4LBIVC,B01NBFKI4M' template='ProductCarousel' store='US-1′ marketplace='US' link_id='b903e6d4-f316-11e7-b2be-2fc58b9efa88′]
11. Plant- Based Burger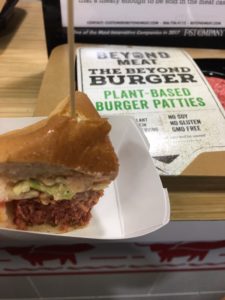 Beyond Meat is launching these plant-based burger patties and they are super tasty! Even though we are not vegan, we are in love with it! Yes, 100% vegan burger that looks, cooks and tastes like fresh ground beef. Non-GMO and 20g of plant protein per serving!
Warning: this burger will "bleed" like red meat. Beyond Meat uses beets to give the burger its red meat color and when it's cooked, it "bleeds" beet blood.
12. Organic Made in Nature Figgy Pops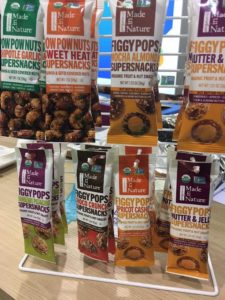 Made in Nature snack is a 100% certified organic and Non-GMO Project Verified. Made with no refined sugar, real food ingredients with no added sulfur.
[amazon_link asins='B071CZR91W,B06X6LC9PZ,B071KW55DL,B06XVH9GZF,B06WWRYPKW,B01N0457ZH,B077G96GVS' template='ProductCarousel' store='US-1′ marketplace='US' link_id='dda2238b-f316-11e7-9611-bbd9b0eaa240′]
13. No Rinse Toothpowder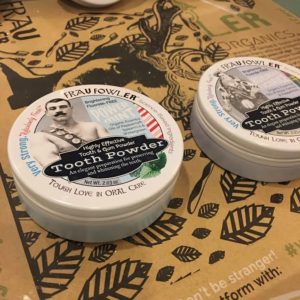 Frau Fowler– A natural powder that addresses all issues associated with tooth decay and gum disease. This tooth powder is made with calcium carbonate, celtic sea salt, Himalayan salt crystals, organic essential oils, xylitol, sodium bicarbonate and extra virgin coconut oil. All you need to do is swish it around like a mouthwash and do not rinse!
[amazon_link asins='B06XYV5RX6′ template='ProductCarousel' store='US-1′ marketplace='US' link_id='e983fa87-f316-11e7-858c-f5b86bd3db80′]
14. Protein Ice Cream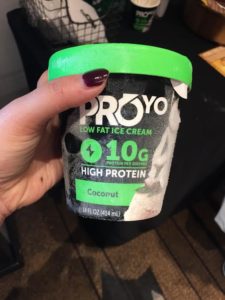 Protein ice cream? Yum or yuck? Our favorite is the coconut!
Proyo is a revolutionary high-protein blend that combines delicious taste, powerful nutrition, clean ingredients, and a touch of delight. ProYo is low-fat ice cream that contains 10g of protein per serving.
15. Chickpea Angel Hair and Lasagna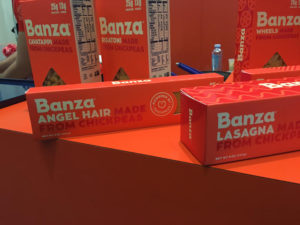 Banza chickpea pasta company is launching angel hair and lasagna! Banza pasta is made with chickpea and unlike traditional pasta, this pasta is loaded with protein!
[amazon_link asins='B071Z6HDSC,B01IBIOMJ2,B017VX31V8,B01HTD4Z7O,B01MYMKYDO,B00XXOYE9S,B0134ERFGA,B0713VFDJ1,B0725NK7BZ,B01HTD5E9C' template='ProductCarousel' store='US-1′ marketplace='US' link_id='02841f71-f317-11e7-a754-331df426d35a']
16. Nut-based milk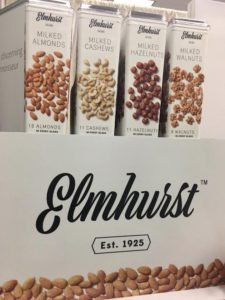 Looking for nut milk options? Elmhurst Milked got it all! They got almonds, cashews, hazelnuts and walnuts. All of the options are non-GMO, gluten free, vegan, dairy free, lactose-free and kosher. And we are totally digging the sustainable packaging that is FSC certified and recyclable.
[amazon_link asins='B0777STW2Y,B0777RZC5Z,B0777RPJ3B,B0777T9JRR,B0777SDHM2,B0777T29NS,B0777S2H65,B0777Q3Y74,B078GQW2L5′ template='ProductCarousel' store='US-1′ marketplace='US' link_id='180c0e51-f317-11e7-9df6-ffa9010ec945′]
17. Goal milk ice cream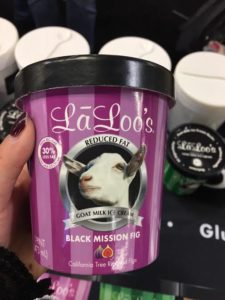 Alright, so we are not a goat kind of a person and we were a little skeptical about trying La Loo's goat milk ice cream. It actually tastes pretty good. No goat taste at all! Love black mission fig flavor!
18. Oat milk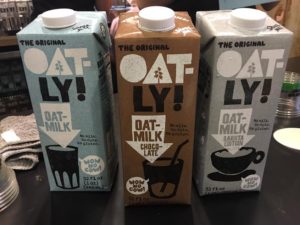 Not into nut milk, no worries! We found oat milk just for you! No milk, no nuts and no gluten.
[amazon_link asins='B07577YLJR,B01HMIKF5M,B0013GAS6Q,B00BTQJD5M,B013EITF4Q,B01I5CUS8S,B00WZTMTJE' template='ProductCarousel' store='US-1′ marketplace='US' link_id='361c96fd-f317-11e7-aa69-2fed20bdaccc']
19. Roots chips!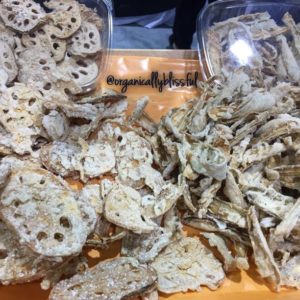 Guilt-free root chips?! So excited we ran into this small start-up company called Stacey & Mom. They got tasty lotus and burdock root chips! We ccan'twait until they launch their frozen vegan Asian meals!
20. Honey, I want some honey water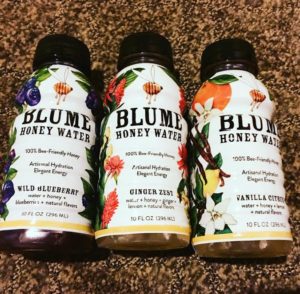 Craving sweets? Drink 100% bee friendly honey water from Blume! With the power of honey, this drink is great for hydration and natural spike-less energy.
Alright, that is the end of our exciting shares. So, which one is your favorite? Comment below.