Maple glazed Brussel sprouts and butternut squash is easy to make and full of incredible flavor. Crispy on the edges, and soft and tender on the inside.
This dish is the perfect dish for the Fall and the perfect side dish for Thanksgiving. Many people never tried Brussel sprouts before because they are not sure how to cook it or they are afraid they may not like the taste of it, this dish is the perfect way to introduce Brussel sprouts to your families and friends.
Why Brussel sprouts?
Brussel sprouts are loaded with great health benefits and are the ideal food if you are looking for something hearty and low in calories. One cup of cooked brussels sprouts contain about 56 calories and it's packed with vitamin K1, iron, potassium, vitamin C, fiber, folate, manganese, choline, B vitamins, and antioxidants!
Brussel sprouts help protect against cancer, provide bone building Vitamin K, boosts the immune system, fight inflammation, and heart disease, restores digestive health, protects skin and eye health, proper nerve function, improves brain health, help maintain a healthy pregnancy, balances blood sugar which fights diabetes, and it supports both Phase 1 and Phase 2 detoxification!
Why butternut squash?
Butternut squash is low in fat and a great source of dietary fiber! It provides a significant amount of potassium, vitamin B6, folate, vitamin C, vitamin A, and antioxidants!
Butternut squash help prevents high blood pressure, promotes regularity, improves eyesight, keep bones strong,  protects your skin, boosts immune function, reduces inflammation, and aids in weight loss!
Ingredients:
1 Pound of organic Brussel sprouts (sliced in half)
1 Pound of organic butternut squash (cubed)
1/2 cup of organic hazelnut
1 Tablespoon of organic chia seed
3 Tablespoon of extra virgin olive oil
4 Tablespoon of maple syrup (real maple syrup)
1 Teaspoon Himalayan salt
Directions:
Slice the Brussel sprouts in half and cube the butternut squash
In a mixing bowl, mix brussels sprout, butternut squash, hazelnut, olive oil and maple syrup together.
Add a pinch of Himalayan salt, then mix it all together.
Preheat oven to 425 F
Place the mixture into a baking pan
Sprinkle the chia seed on top then place it in the oven. Note: For more sweetness, add 2-3 tablespoon of maple syrup.
Bake for 20-25 minutes.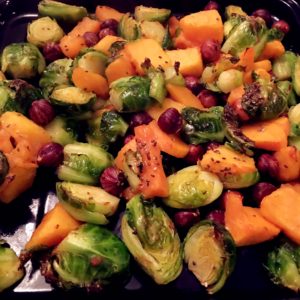 Enjoy!
Nutritionals: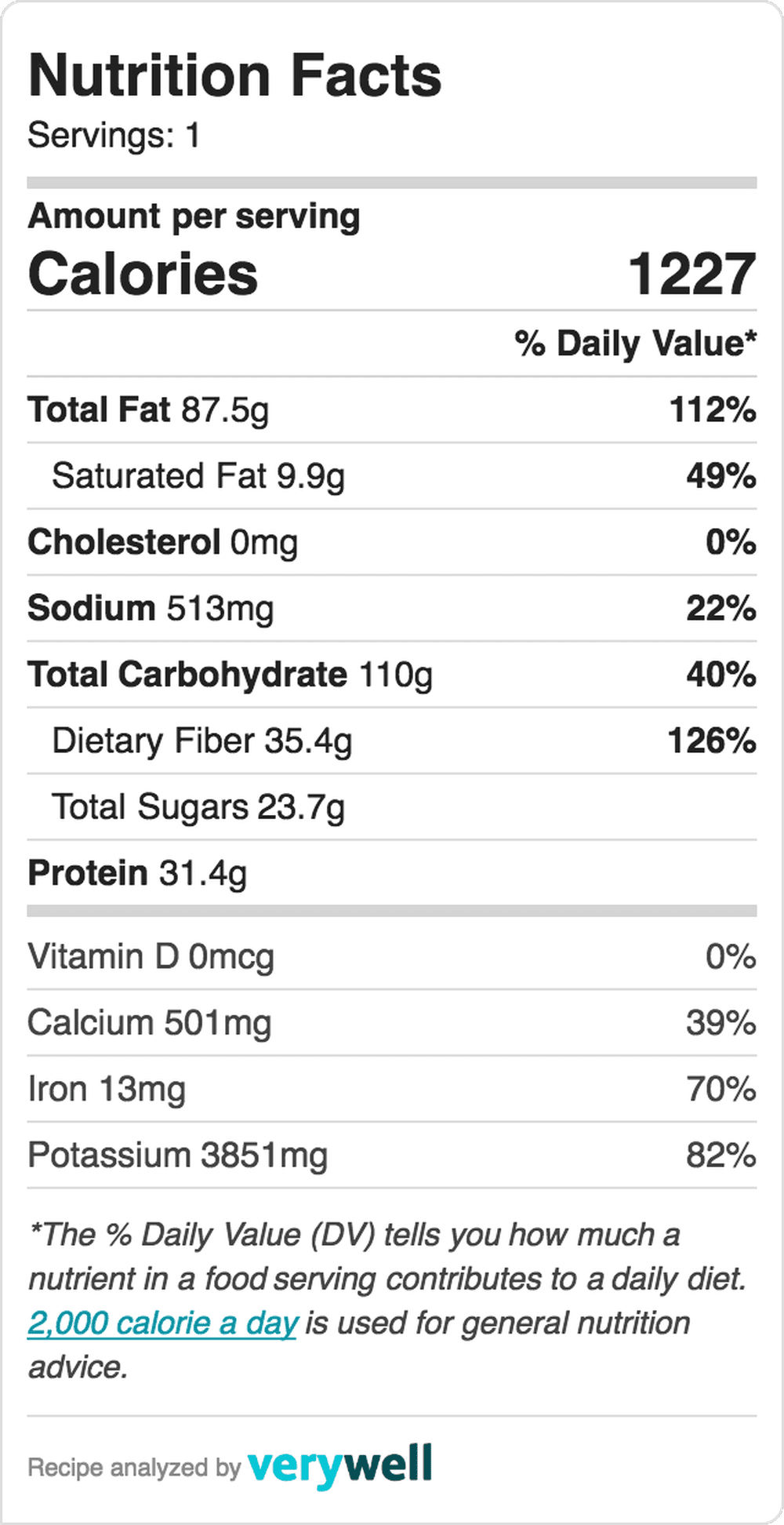 **The information shown is an estimate provided by an online nutrition calculator. It should not be considered a substitute for a professional nutritionist's advice.**