Butcher Box may just be the ultimate destination for meat lovers! If you value ethically sourced, high-quality meat but don't have the time or resources to go to a local butcher, then you've come to the right place. Butcher Box delivers premium meat straight to your doorstep, ensuring that you and your family can enjoy delicious, healthy, and sustainable proteins without leaving the comfort of your home.
From grass-fed beef to juicy free-range organic chicken, Butcherbox meat is carefully curated to meet the highest standards of taste and quality. Butcher Box works directly with trusted farmers and ranchers who raise their animals in the most humane and sustainable ways possible, ensuring that every cut of meat you receive from Butcher Box is not only delicious but also good for you and the planet.
Not sure if Butcher Box is right for you? Be sure to read our Butcher Box review.
What Is a Butcher Box?
Butcher Box is a subscription service that delivers better quality meat to your door at a competitive price. They are a meat distributor and not a farmer or butcher themselves. But they work with a group of family farms to bring grass-fed and grass-finished beef, free-range chicken, and heritage pork, among other antibiotic and hormone-free products directly to your door.
Butcher Box was founded by Mike Salguero, who was inspired by the delectable taste of beef from a 100% grass-fed cow to make a company that works to make grass-fed food more accessible to everyone. The company started in Cambridge, Massachusetts, but has grown to serve people around the country.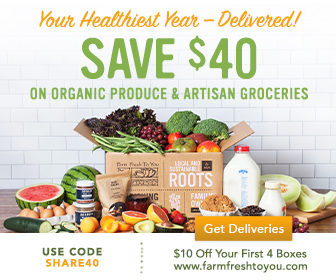 What Does Butcher Box Carry?
ButcherBox carries a variety of high-quality, ethically-sourced meats, including:
Beef: 100% grass-fed and grass-finished beef, as well as grain-finished beef. You can find ground beef, bottom round roast, coulotte, flat iron steaks, filet mignon, ground, ribeye, and steak tips.

Pork: Heritage-breed pork that is raised on pasture and never given antibiotics or added hormones. At Butcher Box, you can find bacon, boneless pork chops, ground pork, butt, ribs (St. Louis and baby back), and tenderloin.

Chicken: Free-range organic chicken that is never given antibiotics or added hormones. Here, you can find chicken breast, chicken drumstick, tenders, ground chicken, chicken thighs (boneless and bone-in), chicken wings, and whole chicken.

Seafood: Wild-caught Alaskan sockeye salmon, wild-caught sea scallops, and sustainably raised shrimp.

Lamb: 100% grass-fed and grass-finished lamb.

Turkey: Free-range organic turkey that is never given antibiotics or added hormones. Here you can find ground turkey and even whole turkey.
How Does a Butcher Box Work?
Choose Your Box
Signing up on the Butcher Box website is simple and easy. Once you are signed up, it will allow you to choose "box" options: chicken, beef, pork, or a mixture. You also can select the size of the box: classic or big box. For each order, you will also have the option to purchase add-ons, monthly specials, and seasonal choices such as salmon, lamb, bison, or Thanksgiving turkey, for further food diversity.
Mixed box
The mixed box has assorted grass-fed beef, chicken, and pork cuts. It includes ground beef, New York strip steaks, top sirloin steaks, pork tenderloin, and chicken breasts.
Beef & Chicken box
This box has a selection of grass-fed beef and chicken. It includes ground beef, New York strip steaks, top sirloin steaks, drumsticks, and chicken breasts.
Pork & beef box
This option has a selection of grass-fed beef and pork, including ground beef, New York strip steaks, top sirloin steaks, pork tenderloin, and pork chops.
Custom Box
If you're a meat lover who prefers certain cuts and meats, the custom box option from ButcherBox is perfect for you. With this custom box option, you have complete control over the meats and cuts you receive in your box, ensuring that you get exactly what you want.
On the other hand, if you're open to trying new cuts and meats and prefer a curated selection, the other options might be a better fit for you. Ultimately, the custom box option allows you to tailor your ButcherBox experience to your personal tastes and preferences, giving you the ultimate meat-eating experience.
Delivery Frequency
Once you have selected which box you are interested in, you will then choose how often you would like to receive the Butcher Box. You can choose delivery every 2, 4, 6, or 8 weeks.
Billing Info
After deciding on the frequency at which you'd like to receive ButcherBox, the next step involves providing your shipping address and billing information.
Delivery To Your Door
Upon shipment of your box, you will receive a notification with tracking information, and you will also be notified when it arrives at your doorstep.
The current Box choices (August 2020):
Beef & Chicken
Beef & Pork
Custom
Where Does The Meat Come From?
Butcher Box is a meat distributor, and they get their products from several family farms. The company stands for the humane treatment of animals and people involved in the agricultural and meat-processing industries.
The facilities and farms it partners with are inspired by Dr. Temple Grandin, a member of the Humane Farm Animal Care Program's scientific committee. The USDA or a comparable agency routinely inspects and approves these facilities. Additionally, Butcher Box strives to work with partners who uphold standards of fair labor practices with their employees.
Where Does Butcher Box Ship To?
Currently, Butcher Box ships to All 48 contiguous states of the USA except for Alaska, Canada, and Hawaii.
How Does The Meat Get Shipped?
The million-dollar question all shoppers wonder because no one wants to experience a horror food poisoning story. To make sure the meat is super fresh when it gets to you, Butcher Box freezes them at their best and then packages them using a specific process. It then gets packaged in an insulated reusable bag and then packed in an insulated box. The box is packed with 100% recycled bonded cotton and dry ice, based on where it is going.
Typically Butcher Box gets shipped via UPS and FedEx, and by the time the Butcher Box reaches your door, the meat is still solid.
Can You Refreeze The Meat?
Each Butcher Box will present you with a guide on how to store and thaw your meat safely. They recommend that you follow the USDA recommended guidelines.
As a general rule of thumb, if it's still rock frozen, put it in the freezer until you are ready to use it. If it's starting to defrost, put it in the fridge or make it immediately. If it's warm and completely defrosted, you should contact Butcher Box; their customer service will take care of you. Luckily, I did not have any bad experiences.
Can You Cancel Or Pause The Subscription?
Butcher Box understands that life can be unpredictable and plans can change. That's why Butcher Box offers the flexibility to delay your next order or cancel your Butcher Box subscription at any time before your next scheduled delivery without any hidden fees or penalties. This means that you can manage your subscription according to your needs, whether you're traveling or not ready for another delivery just yet.
Additionally, Butcher Box offers the option to update your delivery frequency to better suit your schedule. For example, you can easily switch from a monthly delivery to receiving your ButcherBox every other month. Butcher Box believes that their subscription service should work for you, and their commitment to flexibility ensures that you have the control to make adjustments as needed.
How Much Does A Butcher Box Cost?
When it comes to selecting your ButcherBox, you have the choice between two options: the curated box or the custom box. Each option comes in classic or big box sizes to accommodate your needs. If you're looking for an affordable option, the curated classic box is a great choice at just $146 per month. This option provides 8-11 lbs of meat, equating to an estimated 24 meals.
If you're looking to get the most bang for your buck, the big box is the way to go. With twice the amount of meat compared to the classic box, you'll get even more delicious cuts of premium meat for your money.
If you opt for the curated box, the big box is priced at $269 per box and includes a generous 16-22 pounds of meat, which is equivalent to about 48 meals. With the big box, you can stock up on high-quality meat and always have something delicious to cook for yourself and your loved ones.
For those who prefer to customize their meat selection, the ButcherBox custom box option is a great choice. If you choose the big box option, you'll receive 16-22 pounds of premium meat, just like the curated box. However, with the custom box, you can select your perfect cuts of meat.
The big box option for the custom box is priced at $306 per box, allowing you to create a personalized meat selection that fits your individual preferences and needs.
How Does Butcher Box Compare To Other Grocery Stores?
To get the best deal, you should always make a price comparison. Whether it is to your local grocery store, chain store, or other subscription services, it will help ensure you are truly getting the best.
Compared to Whole Foods
A Beef And Chicken Classic Mixed Box costs $146. A comparable amount of meat (between 8-11lbs) at Whole Foods would cost:
Organic boneless skinless chicken breast: 9.99/lb (x3)
Ground Beef 95% Lean/ 15% Fat: $7.99/lb (x2)
NY Strip Steaks: $20.99/lb (2)
Top Sirloin Steaks: $17.99/lb (2)
Organic Chicken drumstick: 4.99/lb (2)
Total: $133.89 for 11 lb
Compared to Trader Joes
Organic boneless chicken breast: $6.99/lb (3)
Organic Grass Fed Ground Beef 85% lean/ 15% Fat: $7.49 (2)
Choice Premium Angus Rib Eye: $14.99/lb (4) (No NY strip steaks or top sirloin steaks available)
Organic Free Range drumstick: $2.99/lb (2)
Total: $101.89 For 11 lb
While shopping at Whole Foods and Trader Joe's can sometimes be a more cost-effective option, it's important to note that these stores may not always carry the exact cut or premium quality of meat that you're looking for.
While they offer a wide range of options, the sourcing and quality of their meats may not be on par with ButcherBox's high standards. With ButcherBox, you can have peace of mind knowing that you're getting the best quality, sustainably-raised meat that's delivered directly to your door.
While it may come at a slightly higher price point, the convenience and quality of ButcherBox make it well worth it for those who prioritize premium meats and a hassle-free shopping experience.
Meat delivery services comparison
Moink Box
ButcherBox and Moink Box are both meat subscription services that provide high-quality, grass-fed, and ethically sourced meat. However, there are some differences between the two services.
ButcherBox offers a wide selection of meat, including beef, pork, chicken, and seafood, while Moink Box also offers a wide selection and includes lamb and wild-caught salmon.
When it comes to pricing, ButcherBox's pricing starts at $146/month, while Moink Box's pricing starts at $159/month. Both services offer free shipping.
Omaha Steaks
Omaha Steaks is a family-owned and operated company headquartered in Omaha, Nebraska, and has been in business since 1917. It is a popular direct-to-consumer meat delivery service that offers a wide variety of high-quality meats, including beef, pork, chicken, seafood, and even game meats like elk and bison.
Butcher Box and Omaha Steaks both have a lot of similarities. However, there are still a few differences. For example, Omaha Steaks offers a more selection of types of packages. In addition, it offers a variety of meat cuts, such as ribeye, sirloin, filet mignon, stuffed chicken breasts, and more, and also offers pre-seasoned meats, complete meal packages, and as well as wine selections.
Butcher Box Review
Pros
Convenience: This subscription offers an unparalleled level of convenience by bringing fresh meat right to your door every month. You can judge your needs for the month from home and order accordingly. The most difficult part is getting the meat from your doorstep to the freezer. Butcher Box's flexible sizes and customizable delivery frequency also add to user convenience.
Ethics: By ordering from this subscription, you know that you are getting meat from a provider that cares about the health and wellness of animals, employees, and you.
Quality: The company is committed to 100% grass-fed beef, free-range chicken, and heritage breed pork, all of it free from hormones and antibiotics, which leads to a truly remarkable product that is delicious and healthy.
Sustainability: The company is devoted to sustainability. The box is 100% recyclable and made from recycled materials.
Easy Delivery Process: Typically, the box will get delivered via UPS or FedEx, and you do not need to be home to sign for it. You will get a tracking number once it is shipped, so you know an estimate of when your package will get delivered.
Free Delivery: You can't beat convenience with free delivery to your door.
Members Perk: ButcherBox offers fantastic benefits to members, including frequent specials on specific cuts of meat, meat bundles, and even unique cuts. You will receive email notifications of these specials, or you can browse them on the site when you receive an email that your next box is on its way and add any deals that interest you.
Cons
Cost Effectiveness: If you have access to quality meat locally, shopping in person may be more cost-effective and ecologically friendly. If you have an affinity for organic options near you, this might not be the service for you. Lastly, and the final deciding factor for many families, is that the service is costly. There are ways to minimize the cost while maximizing the benefits, but overall if it is not finally feasible for your family, then the service is best left off for another time.
Heavy Weight: The box is pretty heavy even with Curated Classic (8-11 lbs plus the dry ice). Depending on how you feel about lifting the heavy box to your fridge, you may not be up for lifting it all by yourself.
Delivery Frequency: With the delivery once every two weeks or monthly, you really need to plan your meals accordingly.
Storage Space: Whether you get the classic or the big box, you will need some freezer space. This will be an issue if you don't have a big freezer space.

Our Ratings
Pricing
$$$$$
We would say that Butcher Box's pricing is fair and competitive given the high-quality, sustainably-raised meat that they provide. While their prices may be slightly higher than some of the big box stores, their commitment to sourcing only the best meat from trusted farmers and producers is reflected in the product. Moreover, their meat is delivered straight to your door, making the overall shopping experience convenient and hassle-free.
Additionally, ButcherBox offers a range of options to accommodate different budgets and preferences, including both curated and custom boxes in classic and big box sizes. This level of flexibility allows customers to tailor their meat selection to their individual needs and preferences, ensuring that they get the most value for their money.
Product Quality
4.8/5
We can confidently say that the quality of ButcherBox's meat is exceptional. ButcherBox is committed to sourcing only the highest-quality meat from trusted farmers and producers who prioritize animal welfare and sustainable farming practices. All of their meat is
The beef is 100% grass-fed, grass-finished, pasture-raised, free-range, organic, and humanely raised. The humanely raised pork is raised without gestation or farrowing crates and was never given antibiotics or added hormones. The free orange chicken is humanely raised to meet USDA-certified organic with certified organic feed and as well Global Animal Partnership (GAP 3) certified. The seafood at Butcher Box is wild-caught, sustainably harvested with no artificial coloring or additive, and was never given antibiotics or added hormones.
Butcher Box's commitment to quality is evident in every aspect of its product. Their meats are expertly cut and vacuum-sealed to preserve freshness and flavor. They're also rigorously tested for safety and quality, ensuring that every piece of meat that arrives at your doorstep is of the highest standard.
One of the standout features of Butcher Box meat is how tender and juicy it can be when it's cooked. Once you have experienced the distinct flavor, it's difficult to imagine reverting back to the previous option.
Selections
Overall, ButcherBox's meat selection is diverse and of the highest quality. Whether you're looking to try new cuts and flavors or prefer a more customized selection, ButcherBox has something for everyone.
The curated boxes feature a selection of meats that change each month, allowing customers to discover new cuts and flavors. From grass-fed ground beef to organic chicken to wild-caught seafood to breakfast sausage to pork tenderloin, there's something for everyone in ButcherBox's curated boxes. Additionally, the classic and big box sizes allow you to choose the quantity of meat that best suits your needs.
For those who prefer to customize their meat selection, the custom box option allows customers to select their perfect cuts of meat. You have complete control over their meat selection with a range of options available, including grass-fed beef, free-range organic chicken, and heritage-breed pork.
Shipping and Delivery
4.8/5
Overall, ButcherBox's shipping and delivery services are top-notch, reflecting the company's commitment to providing customers a seamless and convenient shopping experience. With free shipping, eco-friendly packaging, and flexible delivery options, ButcherBox makes it easy to access premium-quality meat from the comfort of your own home.
Although we didn't face any challenges with the delivery or account settings. After seeing other Butcher Box reviews, it seems like some customers have reported encountering such problems. Furthermore, Butcher Box previously lost its BBB accreditation because it didn't address certain customer reviews on its page. Nevertheless, the company has addressed these issues and has now earned an A+ rating.
Overall
4.6/5
Overall, Butcher Box delivers a high-quality meat delivery service that is perfect for anyone who eats meat regularly. So if you eat meat and care about where your meat comes from, a Butcher Box can be a good choice for you. From the quality of meat selections to flexible delivery options to their commitment to sustainability, ButcherBox has everything that meat lovers could want in a service.
Butcher Box is perfect for anyone who doesn't have access to high-quality meat or anyone who wants to seek premium meat products. Using this subscription service not only delivers good quality products to your doorstep, but it is super convenient.